LET THE PROFESSIONALS PLAN
YOUR BIG DAY IN ARMENIA
Within hours of telling us what you need, you'll receive a personal proposal from the best wedding Professionals in Armenia, ready to make your big day in a wonderful event at a good price that suits you.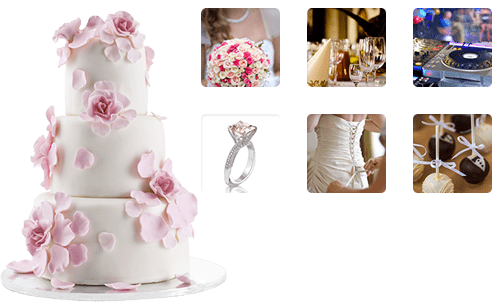 Plan Your Destination Wedding In Armenia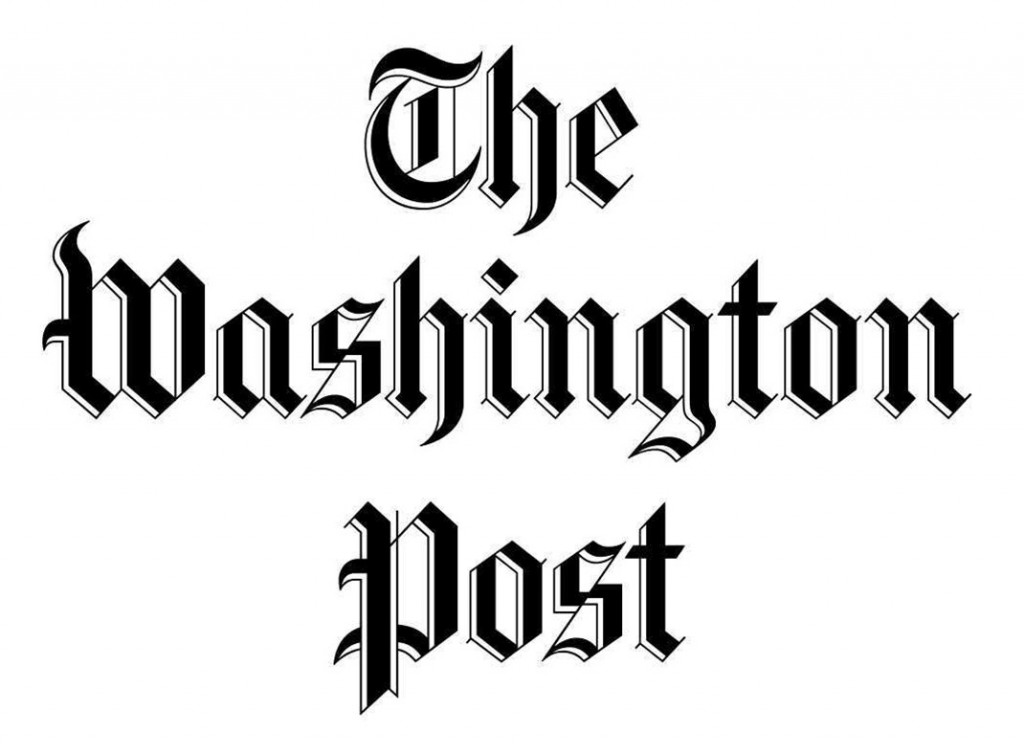 Wedding Armenia has appeared on The Washington Post
The Washington Post is one of the famous and widely circulated daily newspapers in the world. And it's a great honor and pride for us to be appeared in such kind of newspaper. The 11 th of December 2014 became a special day for us. It's so important to realize that our efforts are justified and day by day we have such kind of achievements. Our gratefulness and gratitude to Vivian Vasallo of Washington (the author) and Jennifer Kerslake of New York for this amazing article. Read More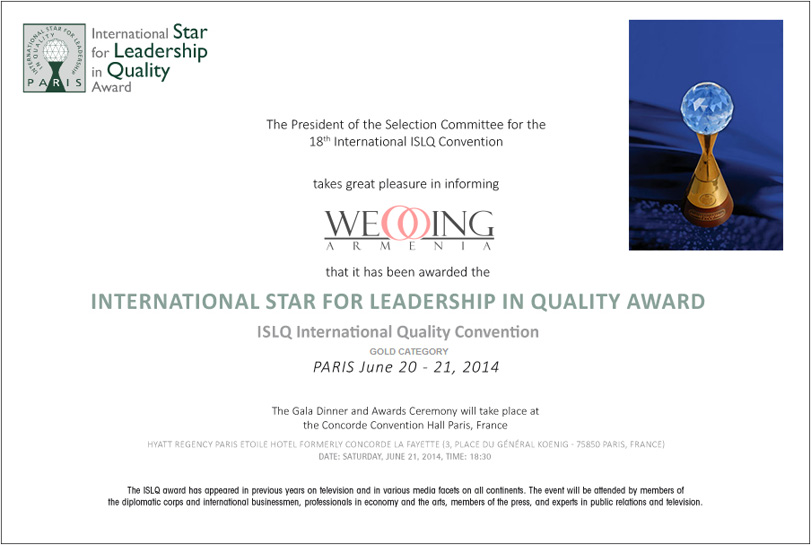 The annual International Star for Leadership in Quality, Paris, France
Company "WeddingArmenia" is nominated in "The annual International Star for Leadership in Quality", "GOLD" Category. Convention will take place in 2014, on June 20th and 21st in France, in the Hyatt Regency Paris Etoile (Concorde La Fayette) Convention Hall of Paris. Companies from 74 countries will gather to receive the ISLQ International Star for Leadership in Quality. Ceremony will be covered by reporters, photo and television journalists.
Leading wedding
planner in Armenia
It may seem to be very demanding and overwhelming from the first sight, cause you have a lot of details to consider ,BUT it is already possible to relax and enjoy the whole process of your wedding planning, while our highly-experienced professionals work hard to make your special day a really unforgettable fairy tale. Their long-term experience and skills combined with endless creativeness will bring to life all your ideas and wishes, even those, which seem to be a little bit crazy and impossible.
Wedding Armenia is the leading wedding planner, which is providing wide range of services, including all the stages of your wedding, perfectly organizing the event, fitting any budget. We suggest you to spend the most important day of your life right on the crossroad of Europe and Asia – in HOSPITABLE and MAGNIFICENT ARMENIA, bringing together high European standards and colorful mood of Asia. As you celebrate the start of your new life, you can be assured that our successful cooperation with outstanding professionals of the field will bring to life the wedding of your dreams. Do you want your ceremony to be traditional or modern, vintage or retro, open air or in a glamorous hall, in nature or in a historical place??? DON'T WORRY!!! Wedding Armenia is ready to realize all your wedding ceremony ideas, fitting your own personality, preferences and imagination.